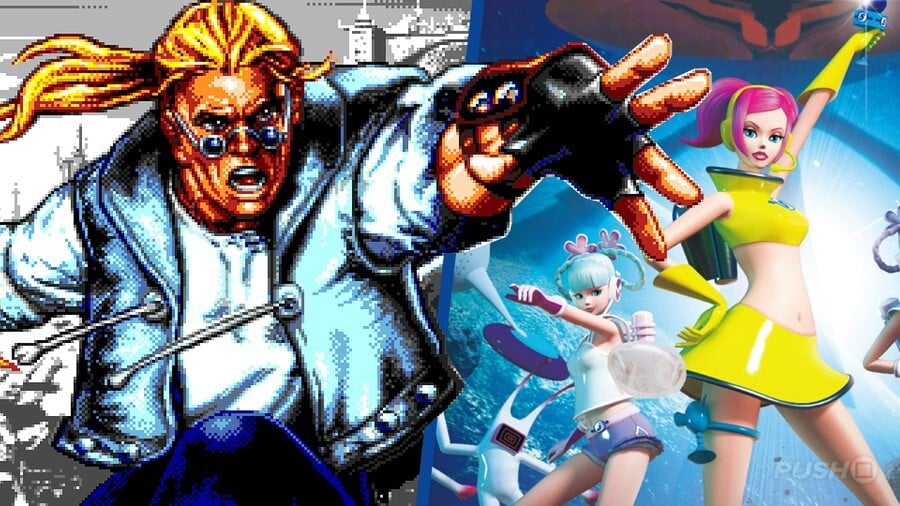 The online game trade has gone film mad! Hot on the heels of Uncharted's spectacular $400 million run – and Sonic the Hedgehog's record-breaking success – SEGA has introduced that it's partnered with PictureStart to convey Dreamcast dance-'em-up Space Channel 5 and Genesis platformer Comix Zone to the big screen. Earlier this week, Sony also announced plans to adapt Bend Studio's apocalyptic open worlder, Days Gone.
According to a press launch, Space Channel 5 will plot the story of a "hapless fast-food worker who is recruited by a freedom reporter from the future to save the world from aliens using the one thing that unites all people on the planet: our love of silly viral dances". It's being written by Barry Battles (The Baytown Outlaws) and Nir Paniry (Extracted). Push Square can completely reveal a line from the script: "Left, Right, Chu! Chu! Chu!"
Meanwhile, Comix Zone will observe "a jaded comic book creator and a young, queer writer of colour who, when sucked into the final issue of his popular series, must put aside their differences to stop a dangerous supervillain from sowing complete destruction — and in the process wittily explore the ever-evolving power of storytelling itself". That one's being penned by Young Justice's Mae Catt.
There's no phrase on a potential launch date for both venture, however it's fascinating to see extra publishers discover movie like this – particularly with regards to dormant franchises like Space Channel 5 and Comix Zone. To be truthful, the previous did get a PSVR adaptation a few years in the past, however the latter has been restricted to retro compilations for many years now, having first launched in 1995.