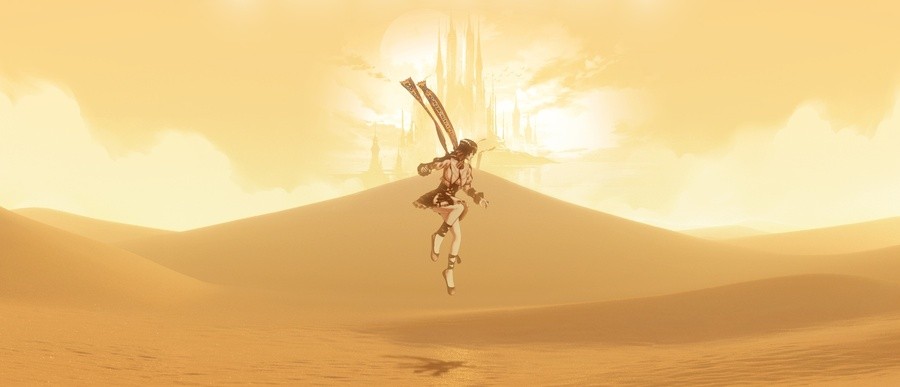 For as cool as this crossover undoubtedly is, it feels a bit of odd in 2022. Bloodstained: Ritual of the Night, the Castlevania-inspired gothic journey, is getting a Journey-themed crossover on twenty third August, 2022. To be clear, that's the emotional indie recreation from thatgamecompany, and never the Don't Stop Believin' band. The latter actually would be an sudden collaboration!
A press launch explains: "This new section of the castle, The Tunnels, is inspired by the imagery and level design of Journey, but with a Bloodstained: Ritual of the Night twist. Hidden behind a secret entrance, the Tunnels are large and will require exploration and shard abilities to navigate. Once you find (and fight) your way through the cavernous maze, the final challenge awaits: a battle with the level's guardian. Your reward for survival is a special Journey-inspired equippable item!"
You'll must have progressed a bit of bit in Bloodstained: Ritual of the Night to entry the content material, after which the world will probably be marked in your map. The new content material will probably be accompanied by some bug fixes and enhancements, which is all the time welcome. And simply to be clear, the replace is free, in order that's good!